From Napoli to
Soho
Perfectly placed in the heart of Soho, our pizzeria is a stone's throw from Oxford Street.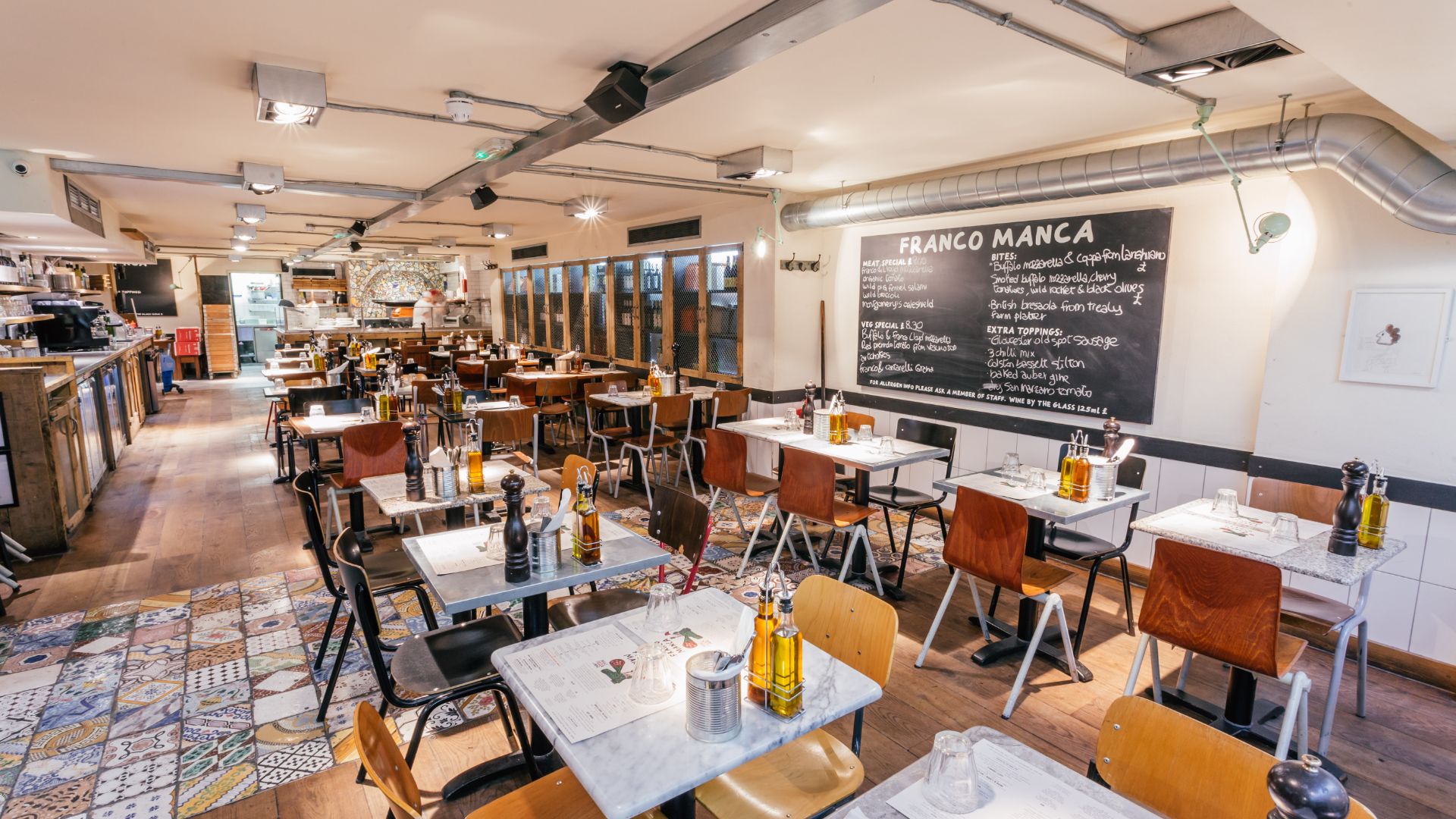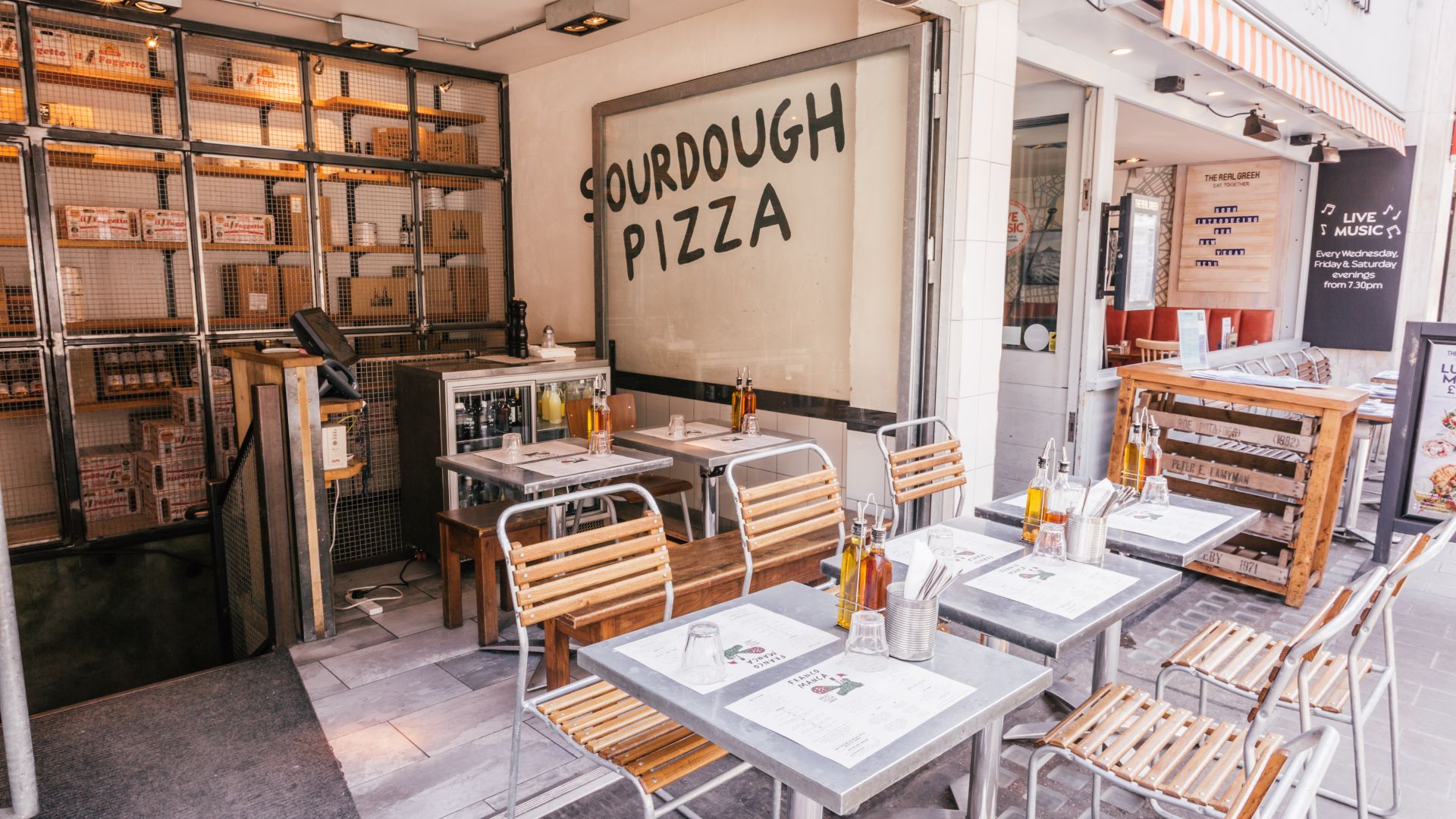 Soho
Our cosy and rustic restaurant is a haven for hungry pizza lovers.
Tired out from shopping and sightseeing, or a long day at the office? Our sourdough has special rejuvenating powers.
About Soho
Address & contact
51 Berwick Street
London
W1F 8SJ
0207 734 9330
Closest station/s
Tottenham Court Road

Oxford Circus
Opening hours
Mon–Thu: 12:00pm–10:00pm
Fri–Sat: 12:00pm–11:00pm
Sun: 12:00pm–9:00pm
Facilities
Baby changing
Outdoor seating
Wifi
Orders
We are open for dine in, order & collect (via our online service), takeaway and delivery (via Deliveroo, Uber Eats and Just Eat).
Not all pizzas are made equal. Some are made in Soho.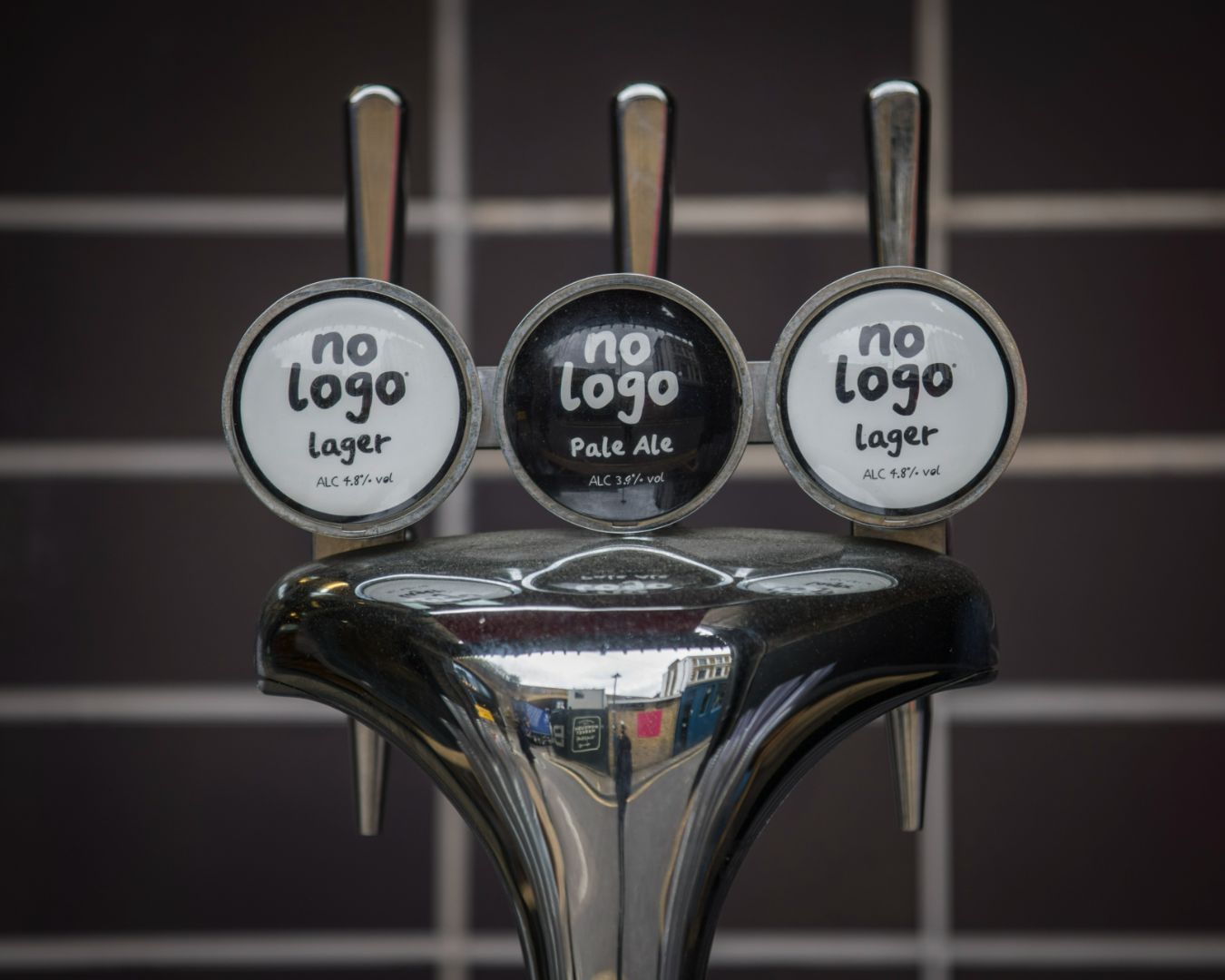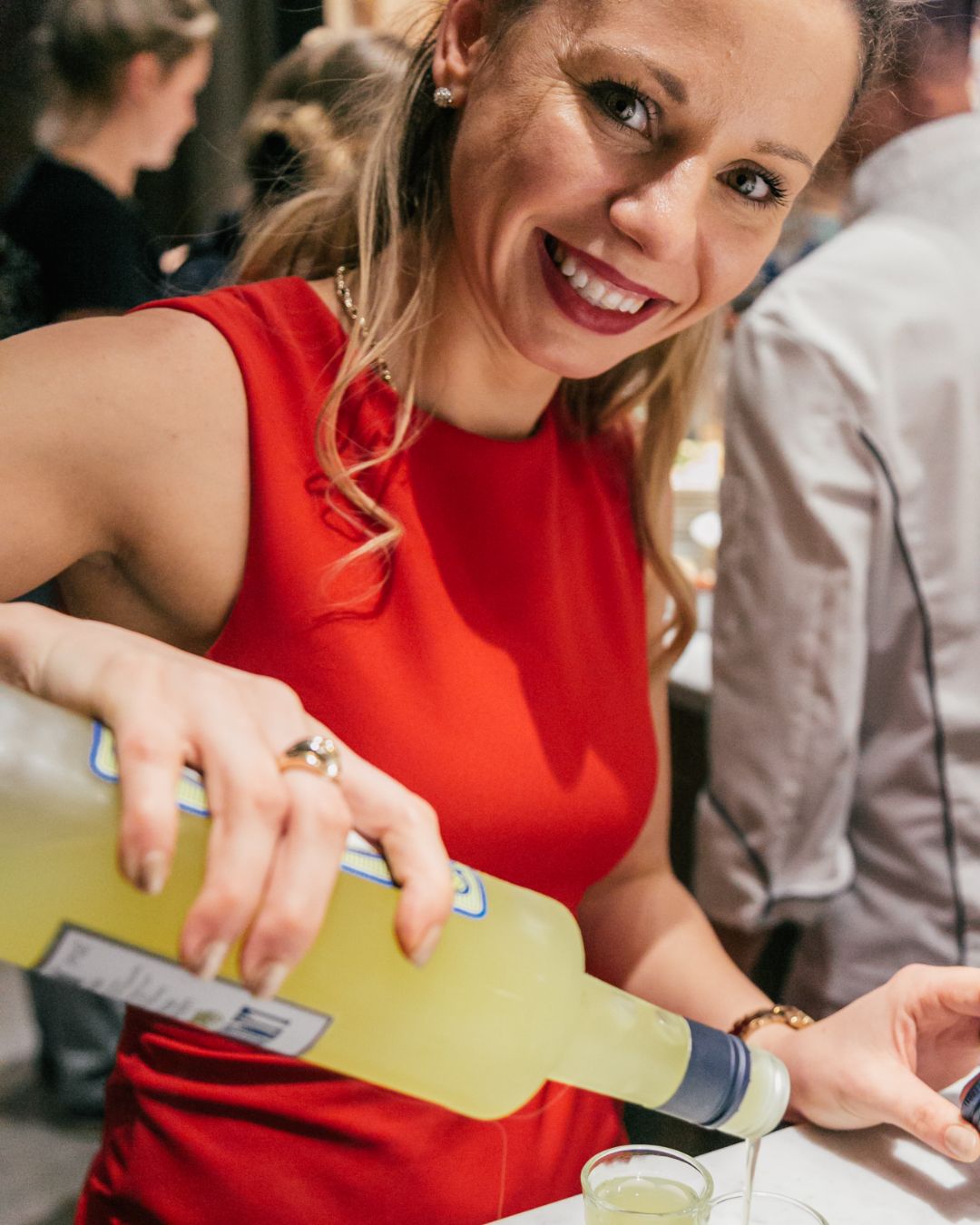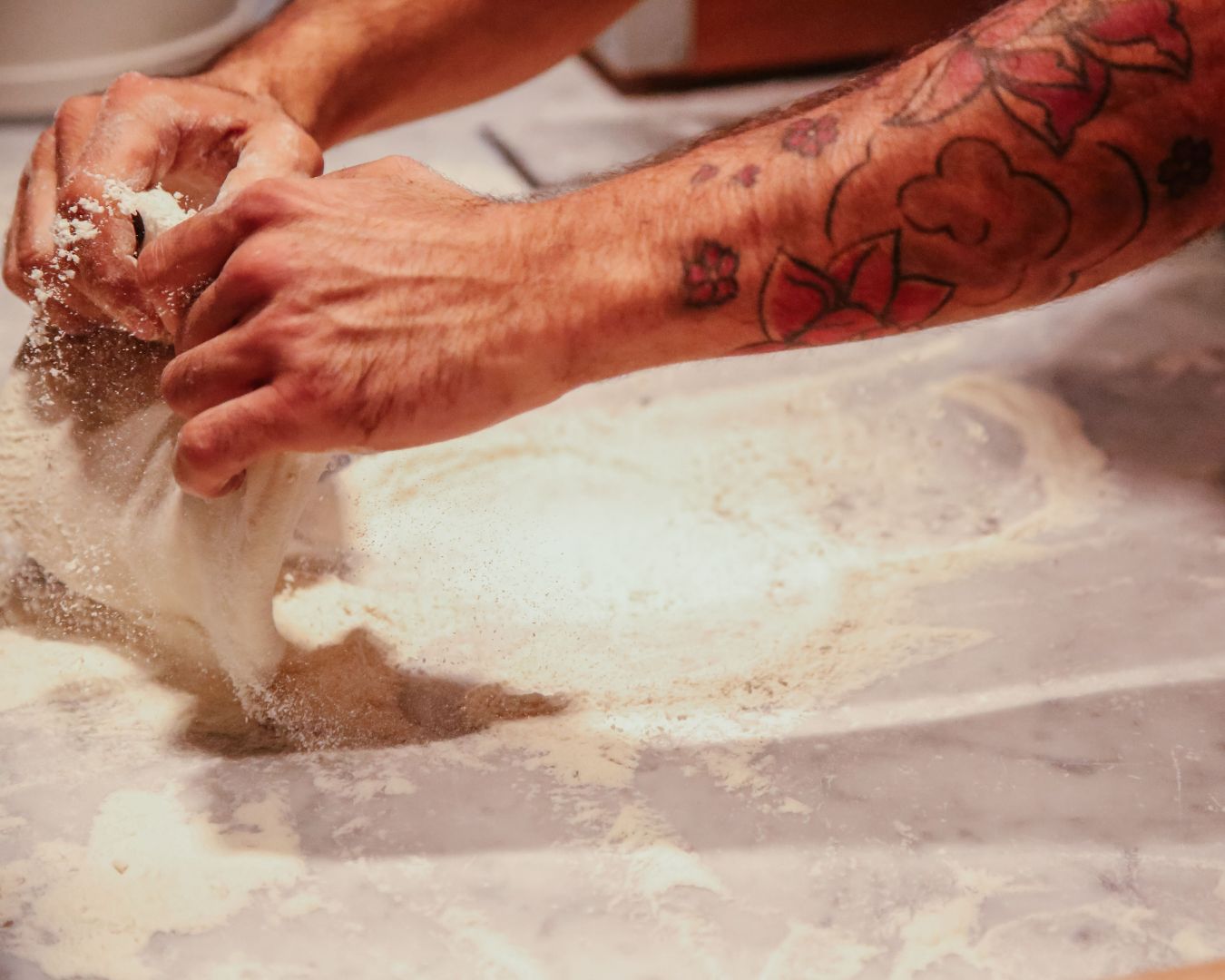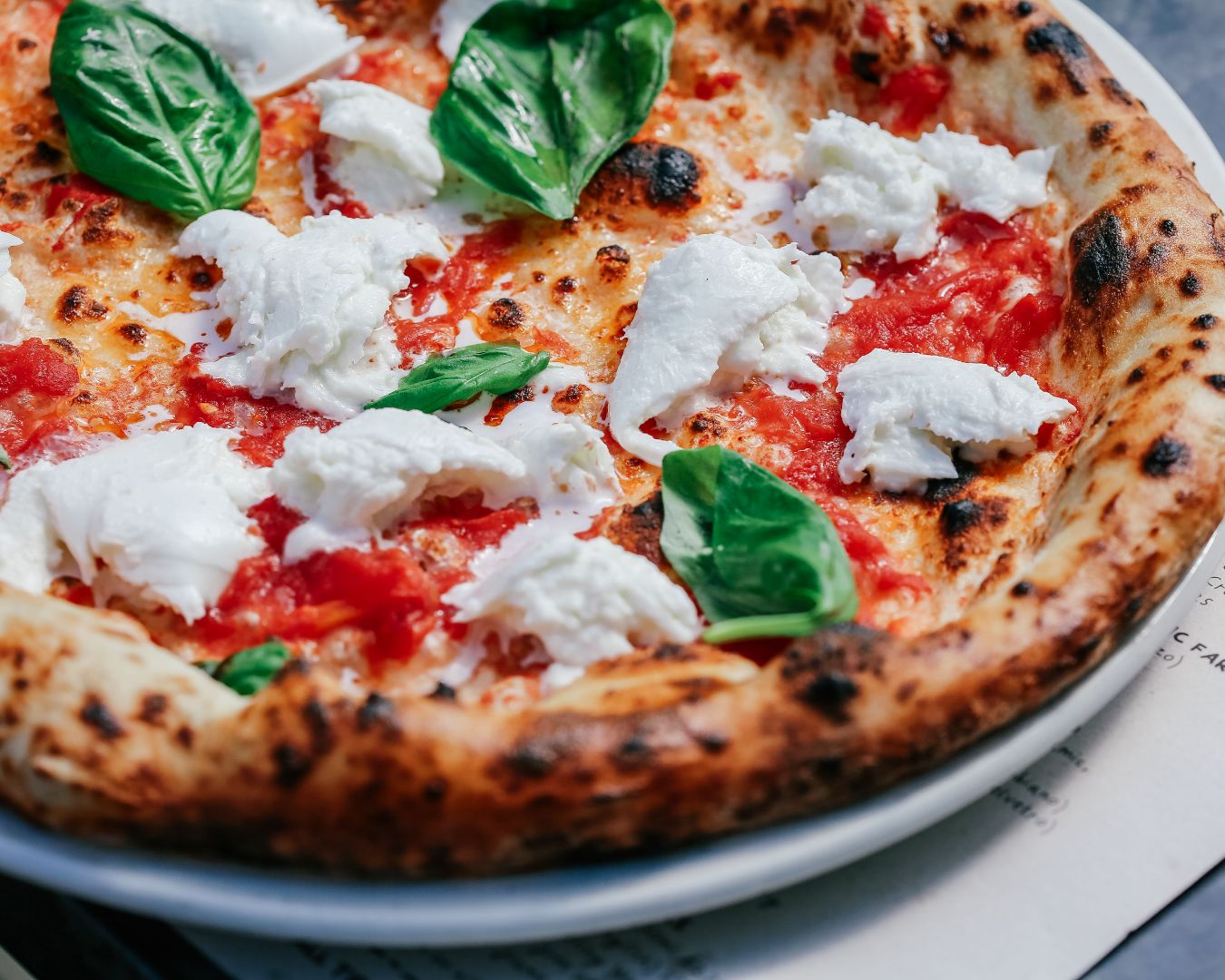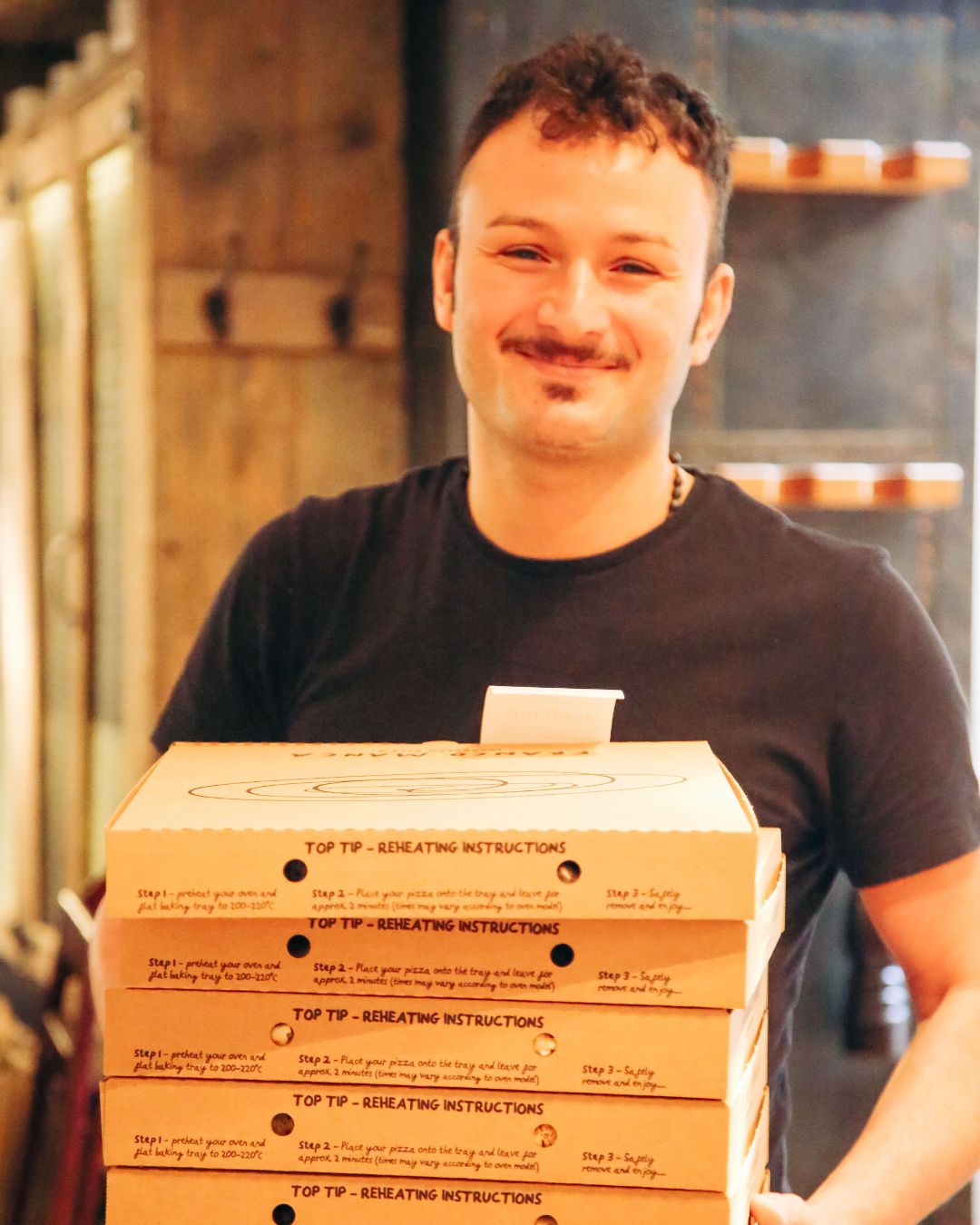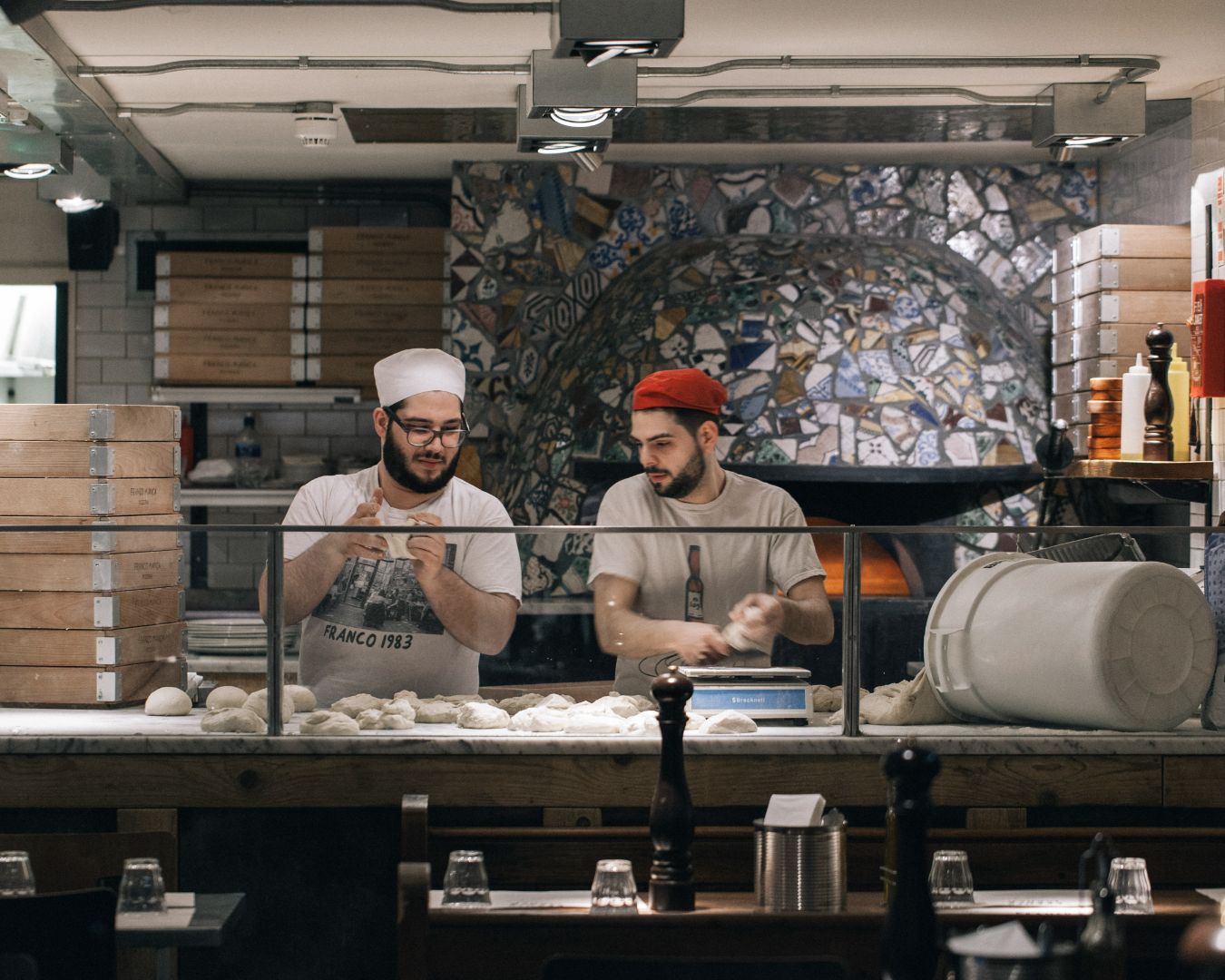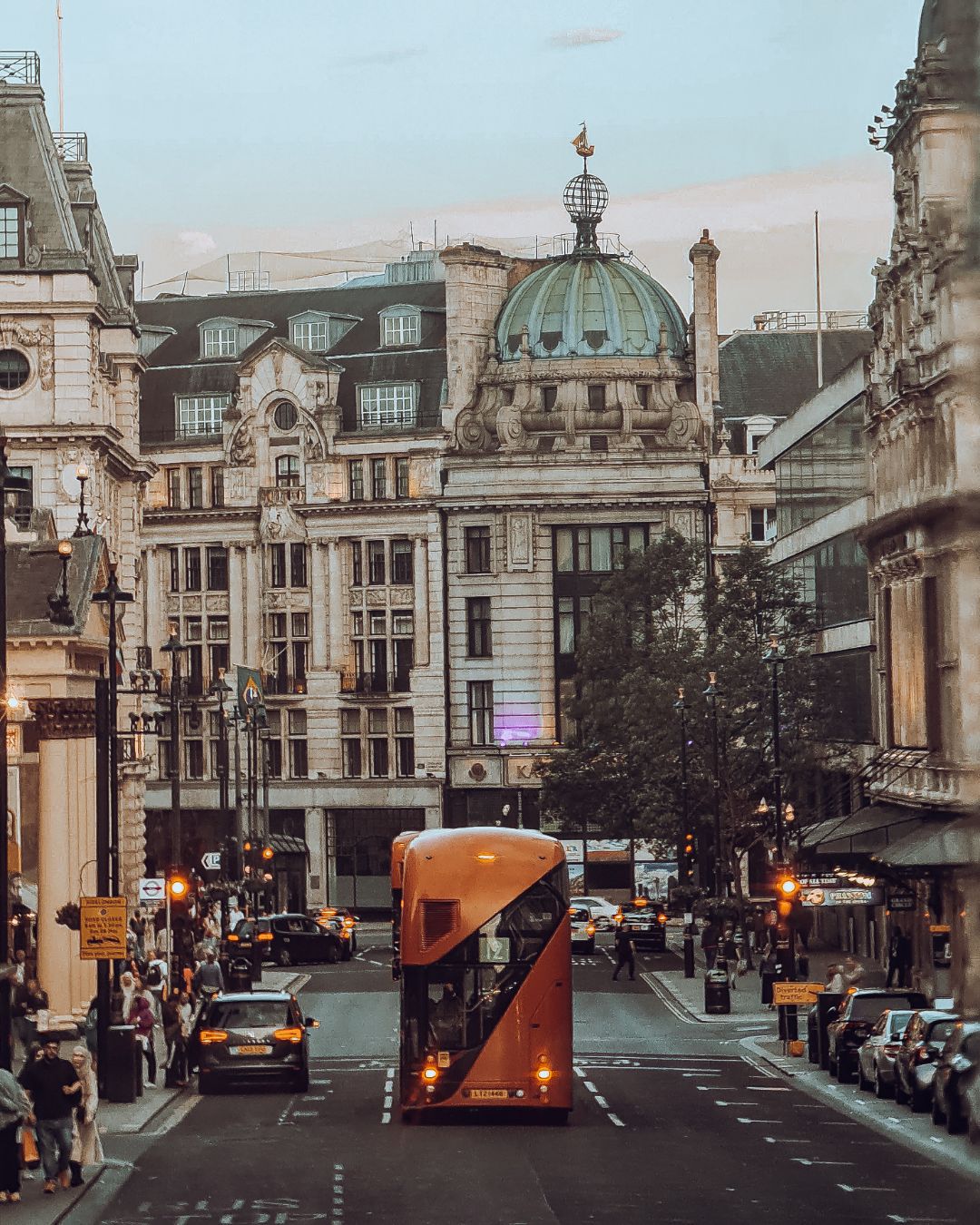 Today's specials
Eat with the seasons.
Locally sourced, locally made. 
Find our specials on your in-venue chalkboard, or right here.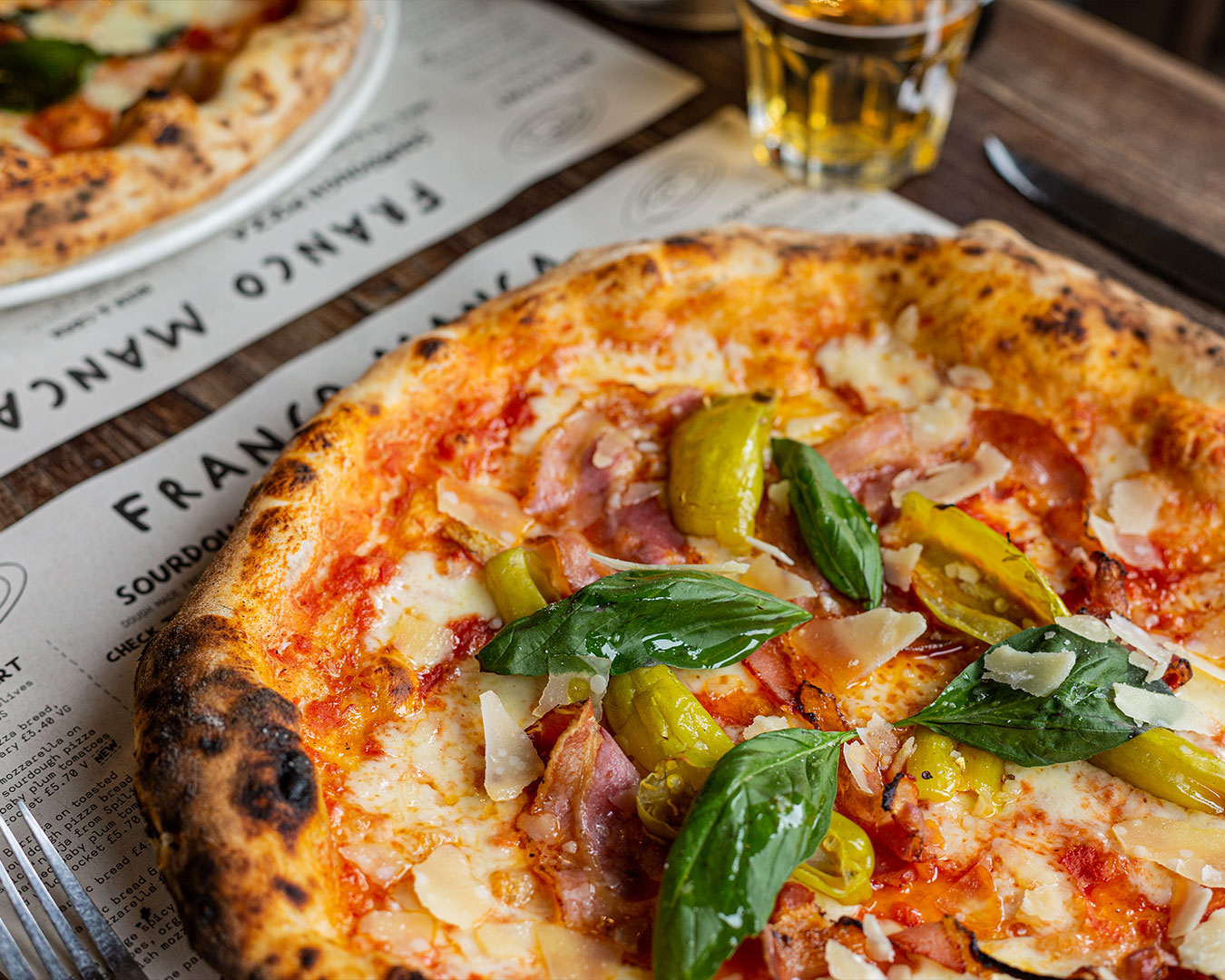 Meat Special
Lightly spiced pancetta, spicy Greek peppers, organic tomato, mozzarella, Franco grana, fresh basil
Gluten
Eggs
Soybeans
Milk
Mustard
£11.60
Veg Special
Piquillo peppers, Kalamata black olives, Franco?s capers from Salina, organic tomato, mozzarella, hard goat?s cheese
Gluten
Soybeans
Milk
Mustard
Sulphur dioxide
£11.50