From Napoli to
Westfield Stratford
Find us in the food hall of the shopping centre, close to Stratford station and the Olympic Park.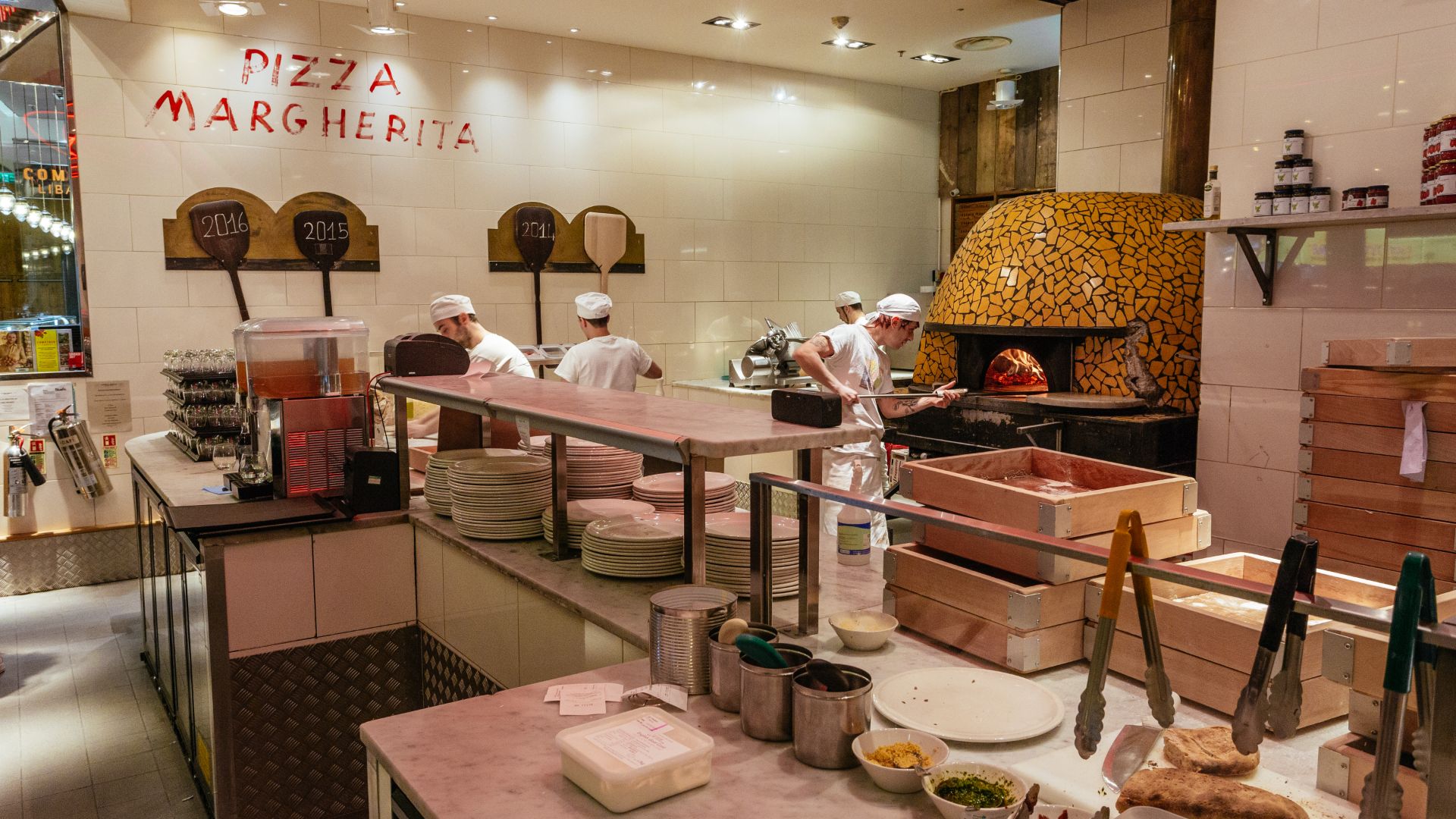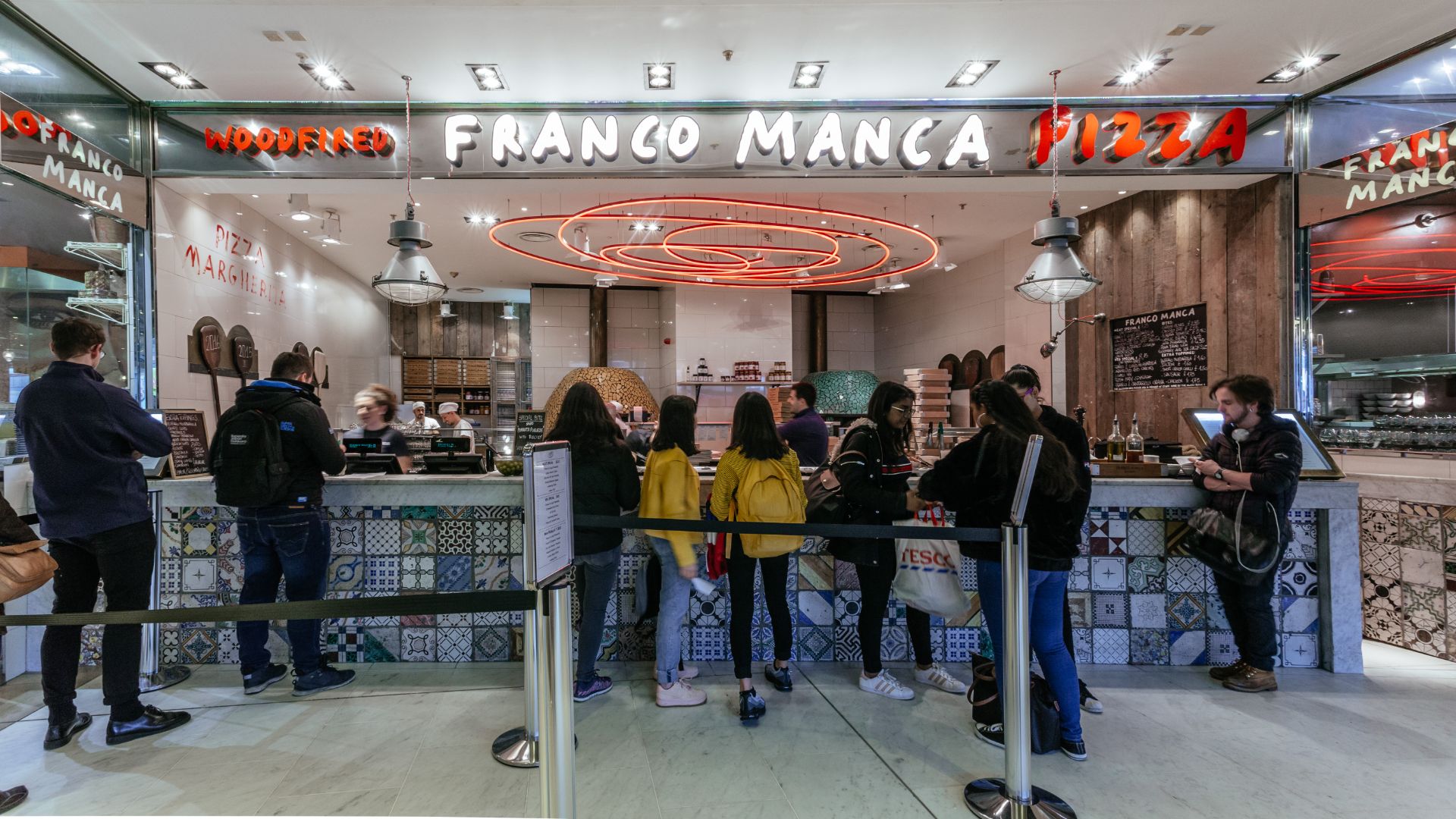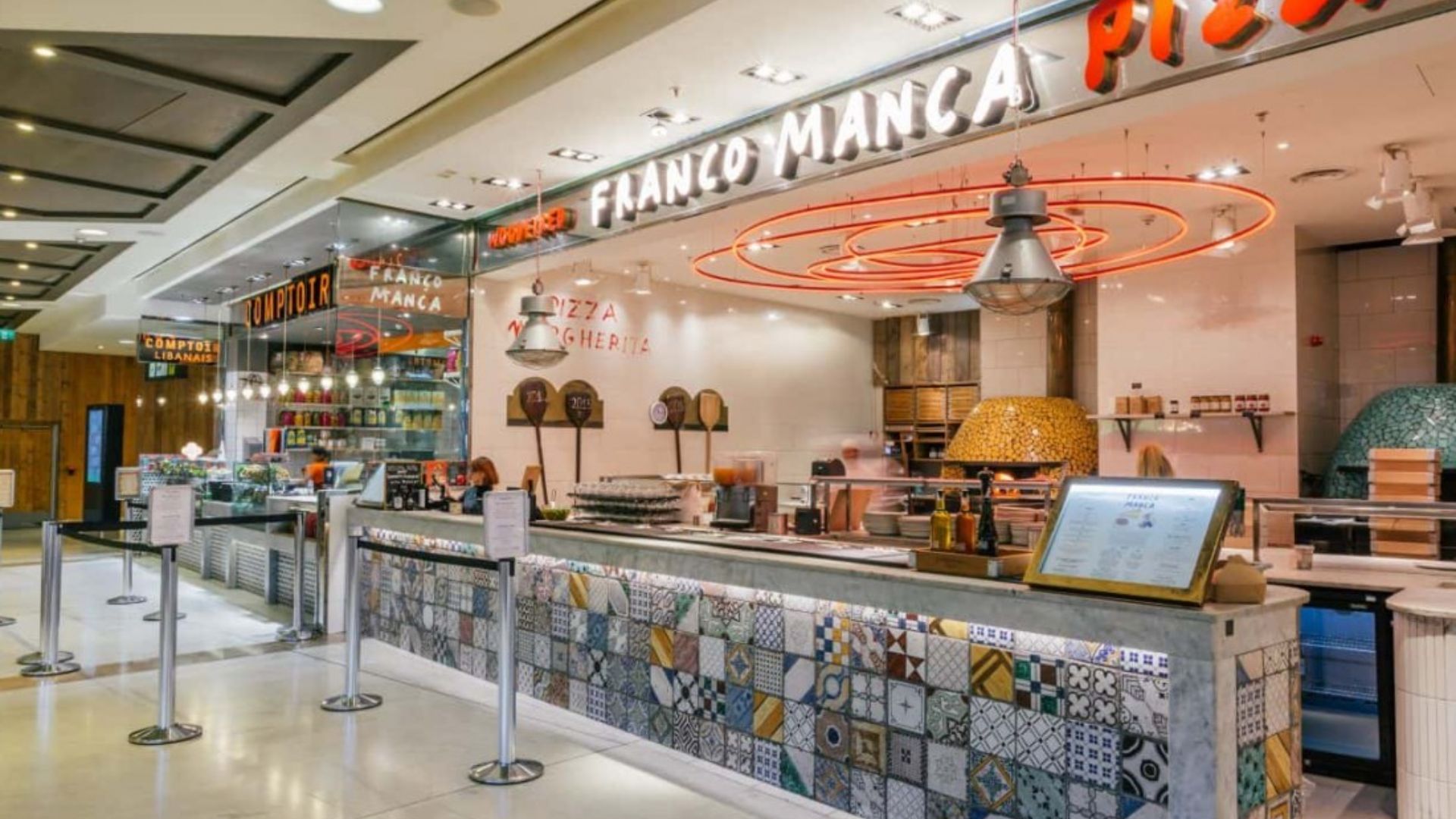 Westfield Stratford
Tired legs from shopping all day?
Take a seat in the food hall and enjoy the very best sourdough in town, as you watch the world pass by.
From Giuseppe's neighbourhood to yours
About Westfield Stratford
Address & contact
Westfield Stratford City Shopping Centre
Montfichet Rd
London
E20 1EJ
0208 522 6669
Closest station/s
Stratford

Stratford International
Opening hours
Mon–Wed: 11:00am–9:00pm
Thu–Sat: 11:00am–10:00pm
Sun: 12:00pm–6:00pm
Accessibility
Restricted mobility access
Restricted mobility bathroom
Orders
We are open for dine in, order & collect (via our online service), takeaway and delivery (via Deliveroo, Uber Eats and Just Eat).
Not all pizzas are made equal. Some are made in Stratford.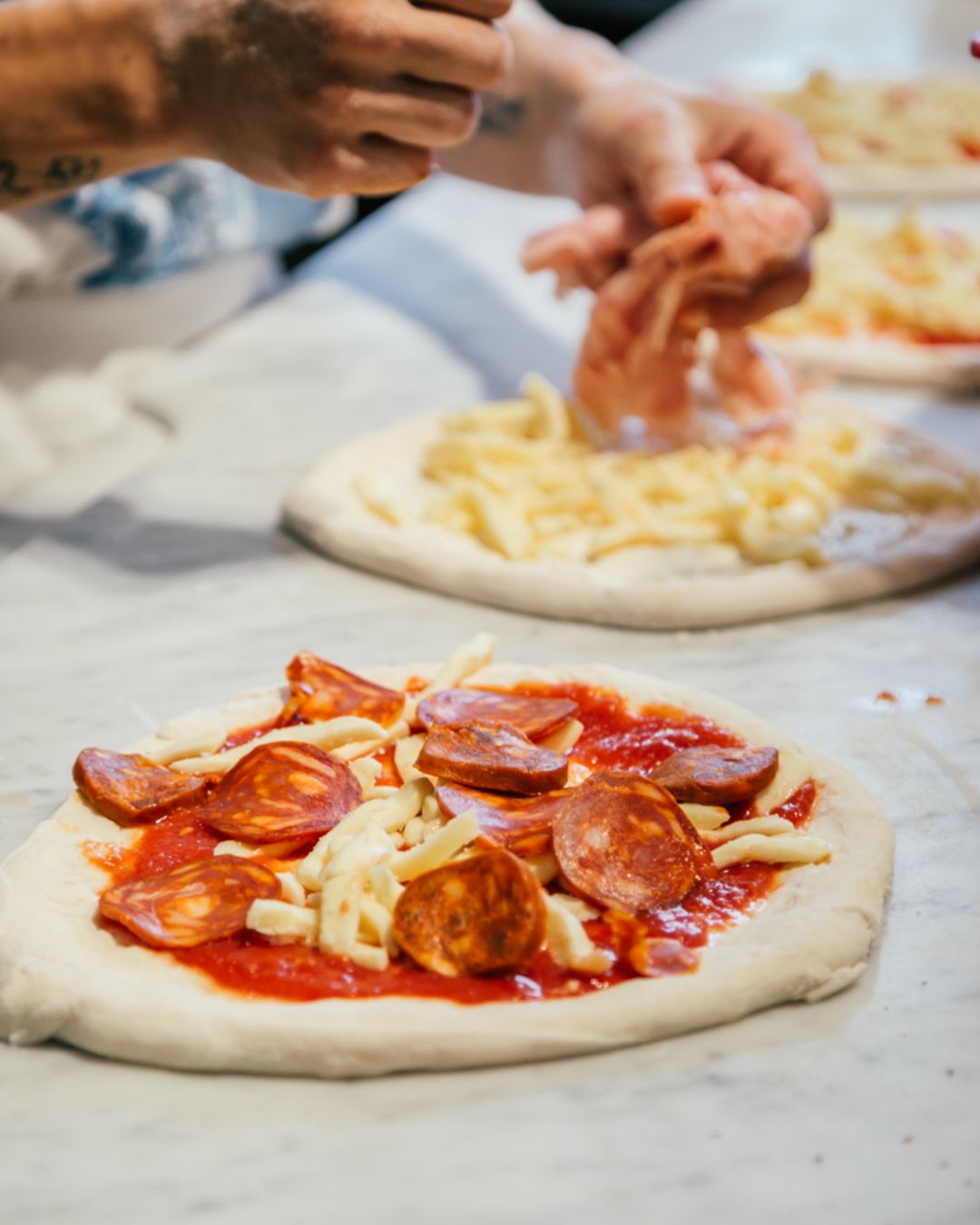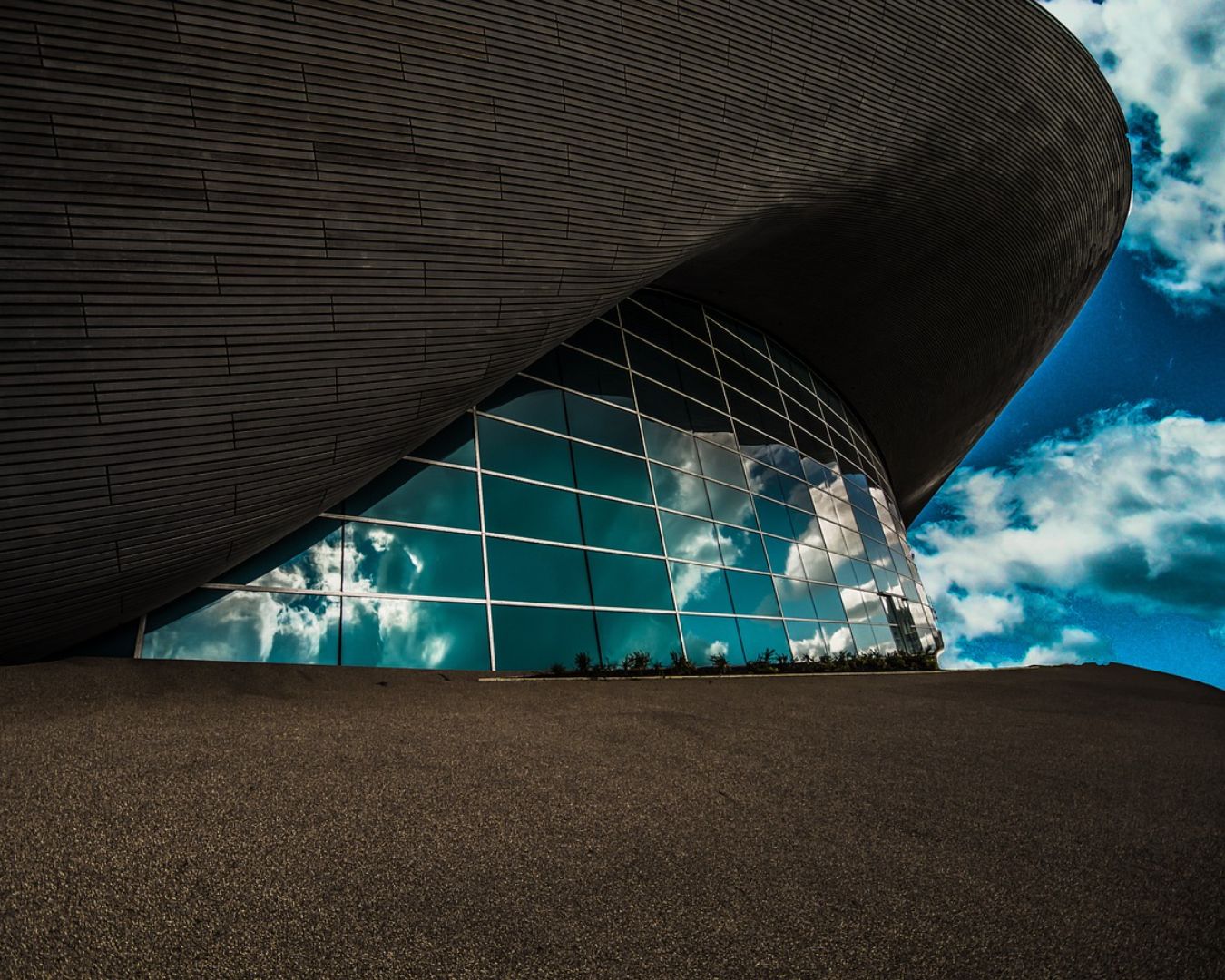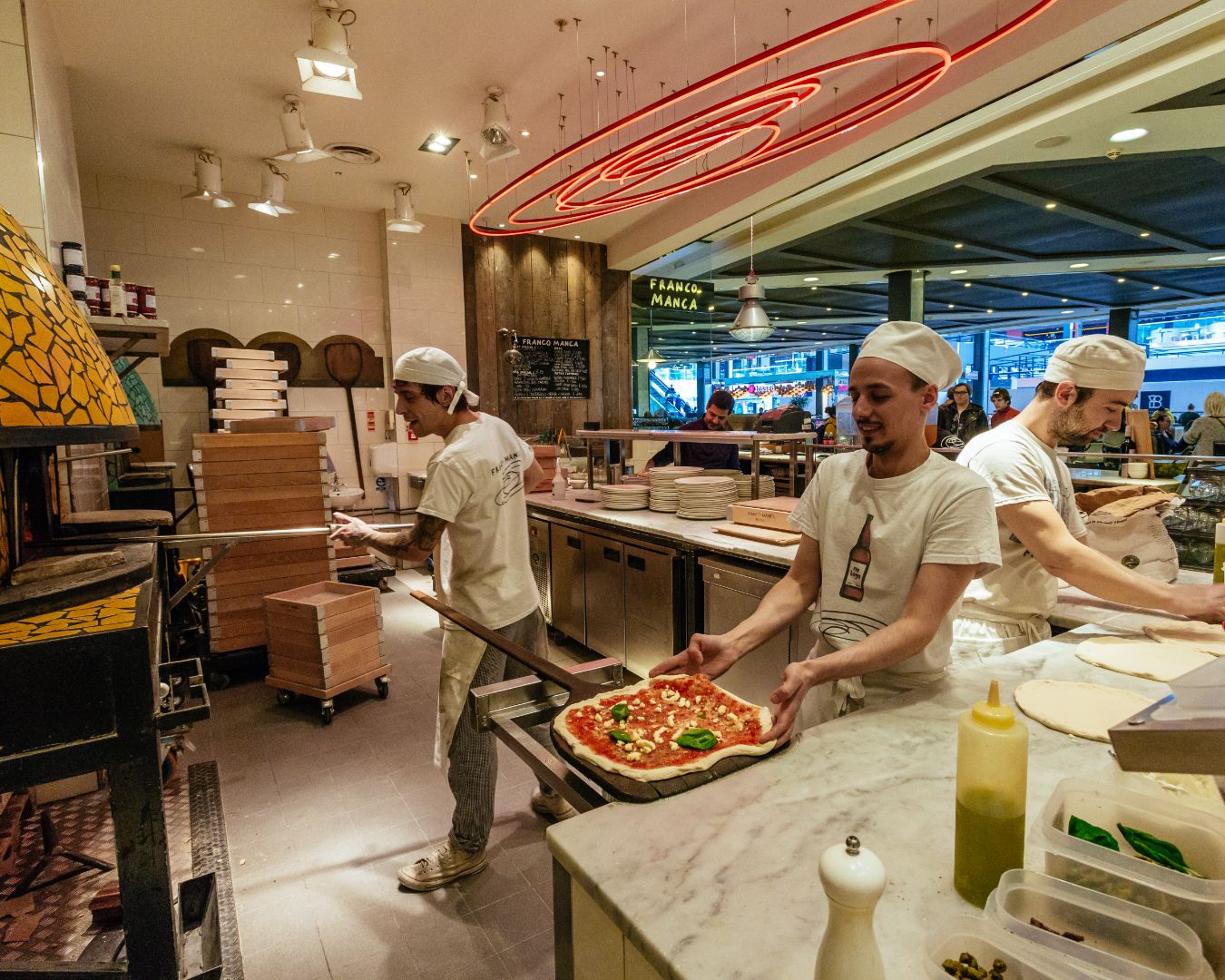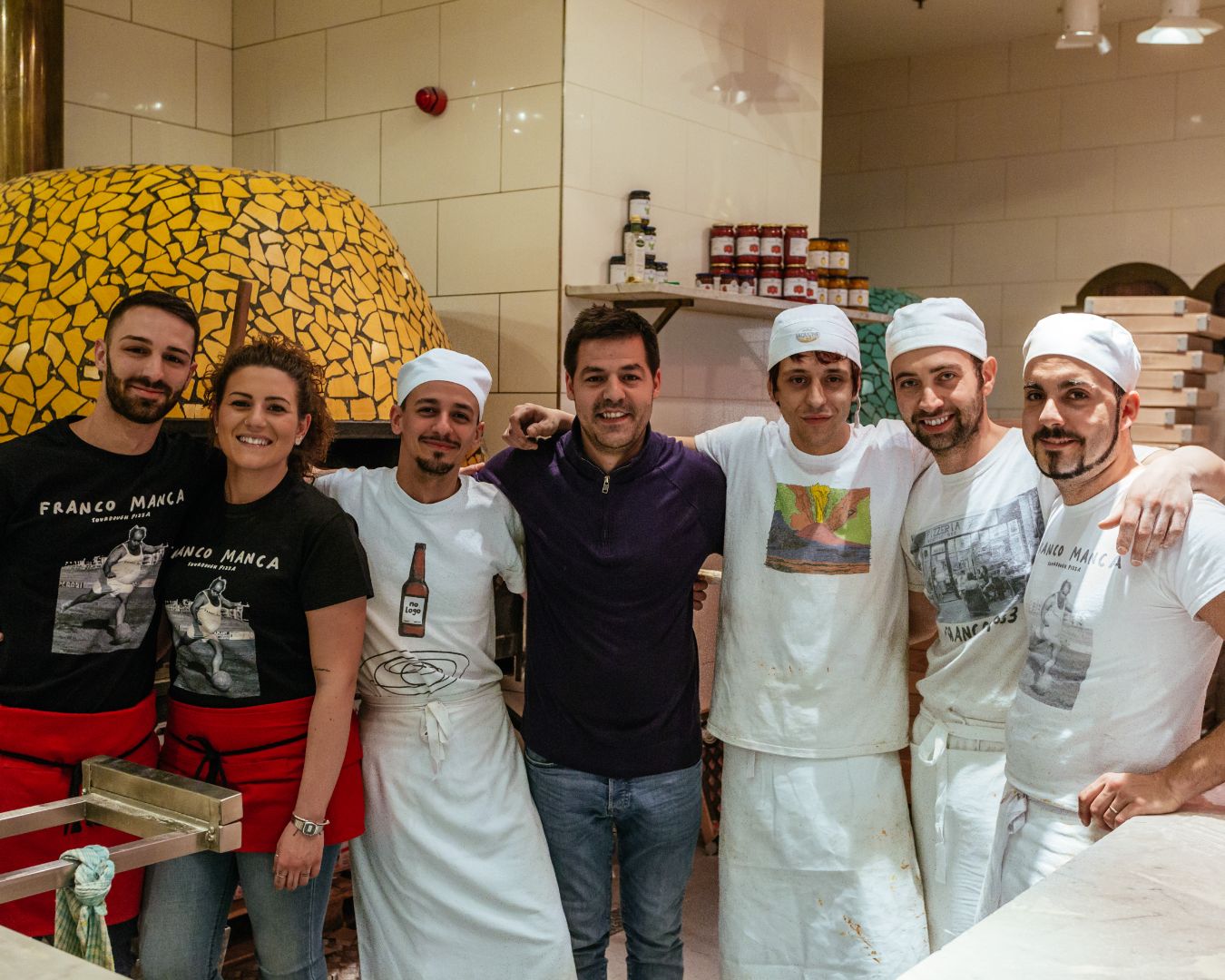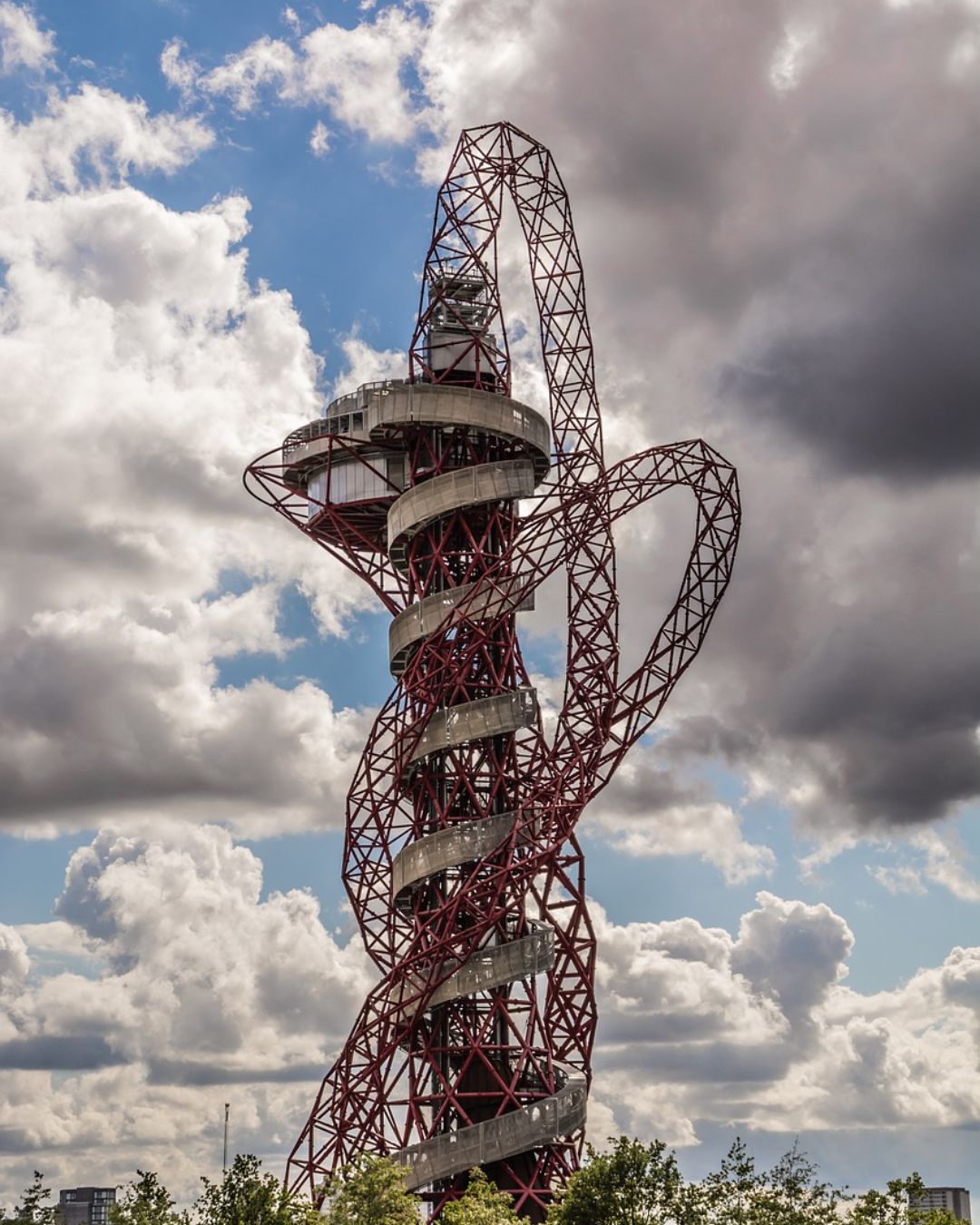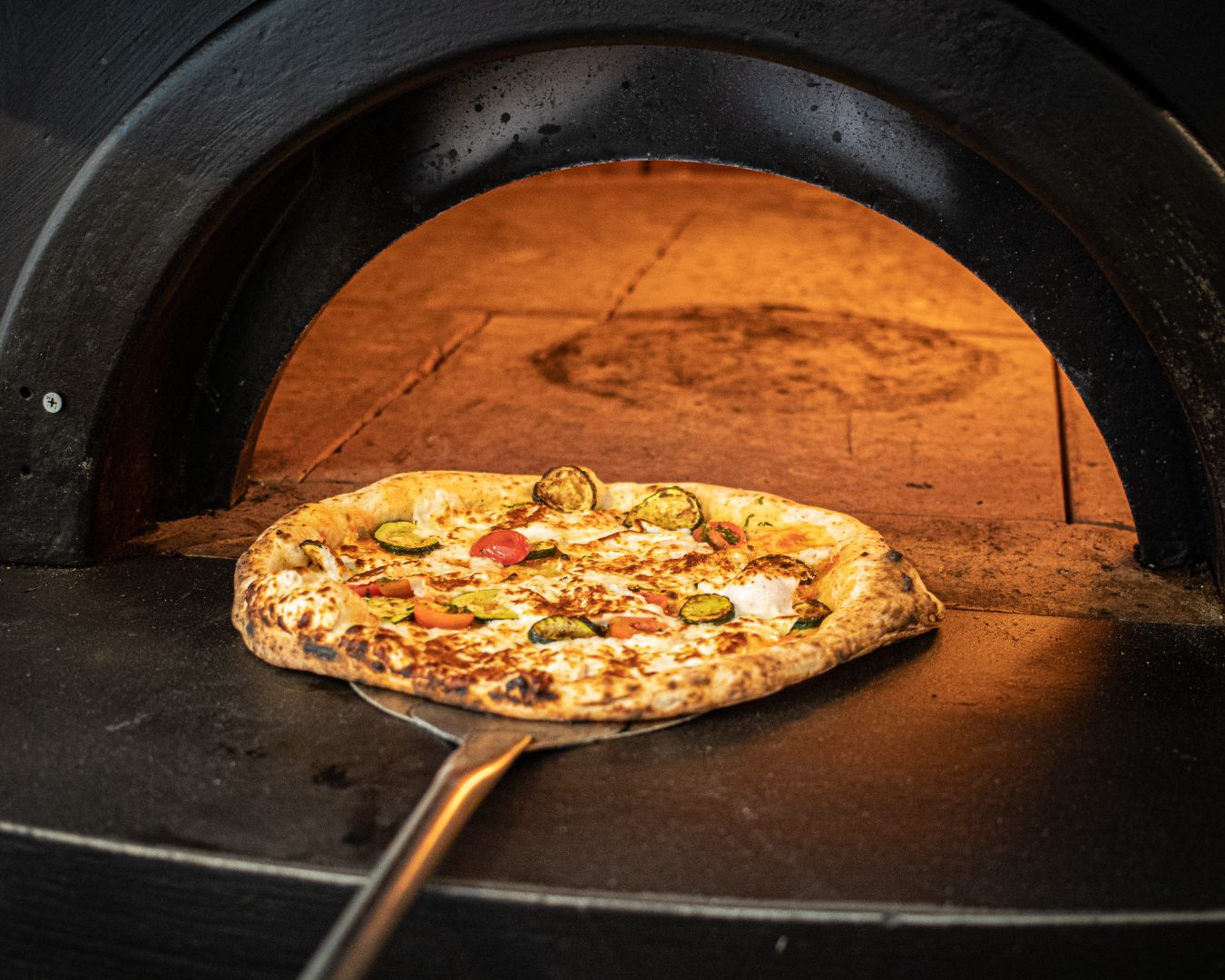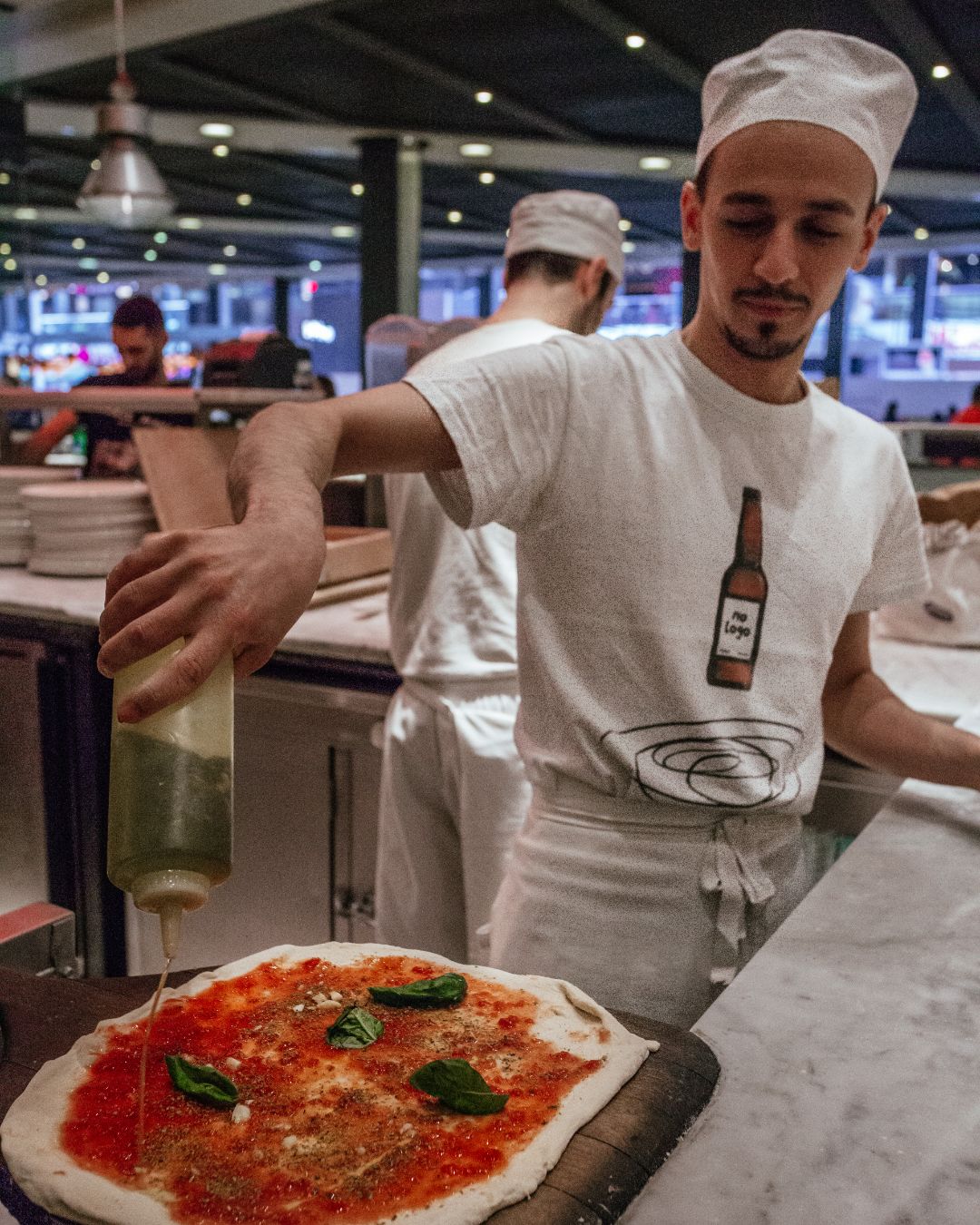 Today's specials
Eat with the seasons.
Locally sourced, locally made. 
Find our specials on your in-venue chalkboard, or right here.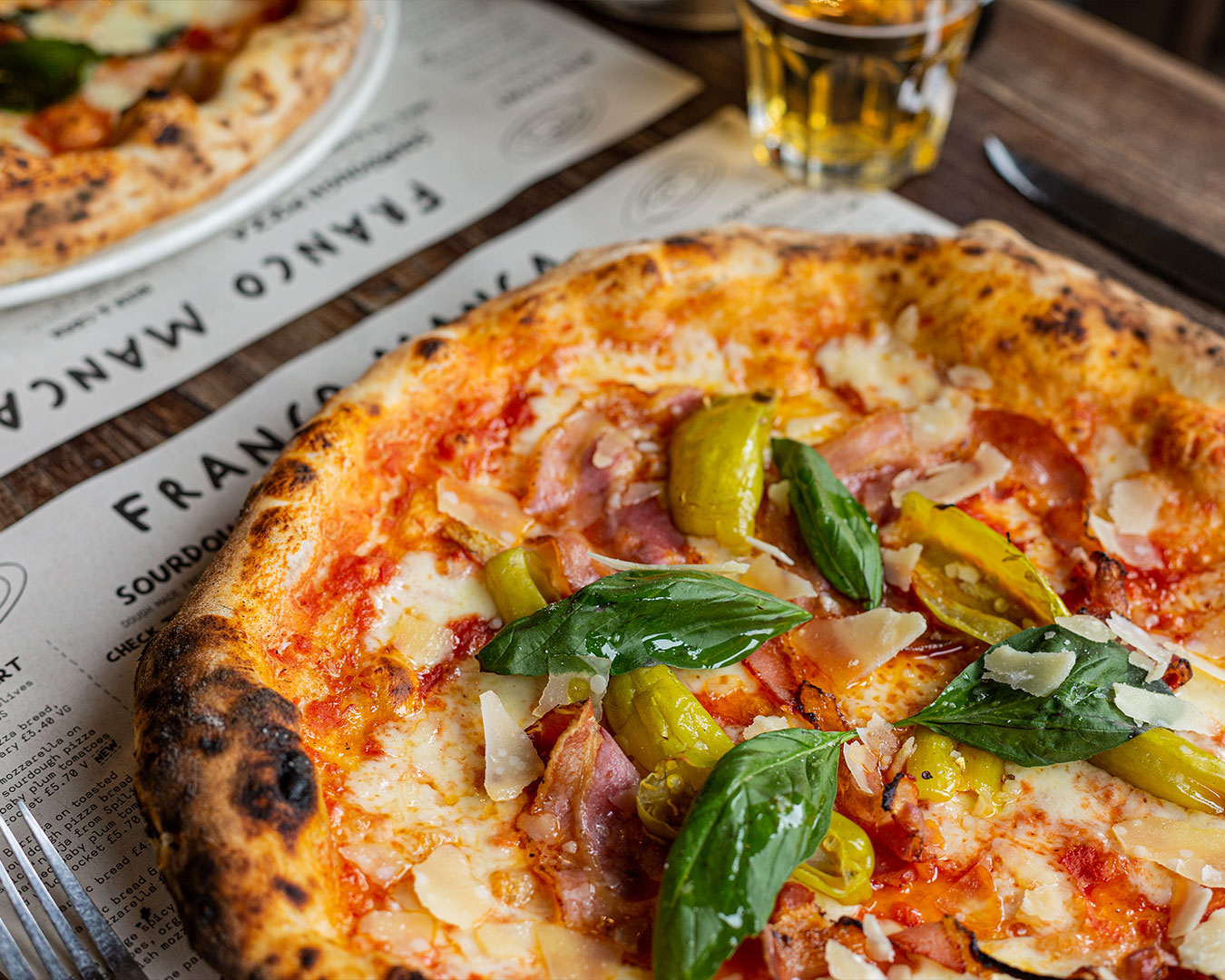 Meat Special
Tuscan fennel sausage, mixed wild mushrooms, truffle pesto base, mozzarella (no tomato base)
Gluten
Soybeans
Milk
Mustard
£11.60
Veg Special
Mixed wild mushrooms, caramelised red onions, organic tomato, mozzarella, seasonal pesto (n)
Gluten
Eggs
Nuts
Soybeans
Milk
Mustard
Sulphur dioxide
£11.50